Mgr. Silvie Struková – Psychotherapy and psychological counselling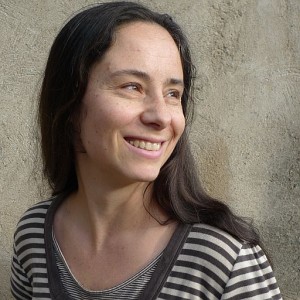 I am a clinical psychologist and psychotherapist with twelve years of professional experience in health service and private practice. You can consult me about different issues which bother you and are source of discomfort in your life. It may involve mental disorders, psychosomatic problems, longing to change something in your life or just need to talk about something.
I am offering
Individual psychotherapy
Psychological counselling
Crisis intervention
Work on self-development
Biodynamic massages
You can consult me about
anxiety, depression, psychosomatic problems
feelings of shame, guilt and low self-esteem
relationship and communication difficulties, feelings of loneliness
stress, feelings of being overburdened
crisis situations, posttraumatic conditions
feelings of confusion and general discontent in life etc.
Our sessions will be based mainly on Gestalt therapy and body-oriented psychotherapy (bodypsychotherapy). We will discuss your difficulties and ways out of them, and we may also engage in role playing, body-based and touch-based therapy, relaxation techniques and work with imagery, dreams, symbols and stories. The focus of the therapy is on integrating the bodily, emotional, cognitive and spiritual aspects of human existence. Therapeutic procedures are chosen and tailored to suit your individual needs.
Rates
Individual session 50 min…….. 1100 CZK
Individual session 75 min………1500 CZK
Professional CV:
Education and professional training
Licensed in Systematic Psychotherapy (2009)
Licensed in Clinical Psychology (2008)
Arts Faculty, Charles University in Prague – MA in Clinical Psychology (2003)
Natural Sciences Faculty, Charles University in Prague – MSc. in Biology (1996)
Integrative Body-oriented Psychotherapy training
Systematic Psychotherapeutic Training in Gestalt Therapy
Postgradual training in Gestalt Therapy
Crisis Intervention training
Rorschach Test training
Art-based Expression – Active Imagination as a Method of Unconscious Exploration
Short-term training courses
Courses in Clinical Assessment (e.g. Rorschach test, Personality disorder assessment etc.)
Body and Crisis
Introduction to Psychosomatic Medicine
Dreams in Jungian Psychotherapy
Group and Community Psychotherapy
Clinical experience and practice:
Psychosomatic Clinic in Prague as a clinical psychologist and psychotherapist (since 2014)
Assistant and interpreter in Integrative Body-oriented Psychotherapy training (since 2011)
In private practice as a psychotherapist and counselor (since 2004)
Psychotherapist and clinical psychologist, Daily Psychotherapeutic Center Ondřejov – a center for the treatment of psychosis (2006-2010)
Trainer for people working with the homeless, street-paper Nový Prostor (2008)
Crisis Intervention trainer (2003-2008)
Sanima – counseling centre for psychiatric patients (2004-2005)
Member of a psycho-social team counseling victims of the 2002 floods in the Czech Republic
Crisis Center set up by the Diaconia of the Evangelical Church of Czech Brethren (2000-2004)
I have also translated a number of books on psychology and psychotherapy from English into Czech (e.g. E. Smith: The Body in Psychotherapy, P. Joyce and C. Sills: Skills in Gestalt Counseling and Psychotherapy, J.W. Flowers and B. Schwartz: How to Fail as a Therapist ) and I have worked as an interpreter in various psychotherapeutic training courses and workshops.